Making Summer Camp Accessible to Children in Need in Victoria, BC
We are committed to ensuring that kids in our community have the opportunity to enjoy a true summer camp experience, regardless of economic circumstance. At camp, we cultivate positive life skills, teach kids about the environment, and develop future leaders in a way that appeals to kids! Kids enjoy five action-packed days of fun and excitement!
How You Can Help
There are many ways to get involved with the SuperKids summer camp experience. Read below for the details!
SPONSOR a CHILD TO CAMP!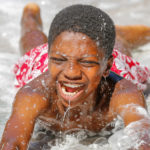 The cost to sponsor each child to the SuperKids Summer Camp is $200. Most of our youth and children would not be able to attend a summer camp without your generosity and support. Thank you from all of us at EOS! See the many happy faces below in our photo gallery at the bottom of this page.
SPONSOR A CHILD TO SUMMER CAMP TODAY
Become a CAMP Volunteer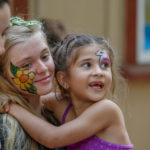 Our SuperKids Summer Camp welcomes adult volunteers! Everything from cabin leaders, lifeguards, nurses, drama, games crew and much more! We also have a youth volunteer program that is open to youth 14 and older to participate as leaders in the summer camp. It's a great opportunity to build leadership skills while having a lot of fun in the process!
Register Your Child for Camp
SuperKids Camp 2020 will take place from July 13-17 and registration will start in 2020. Check back for updated information on how to register in 2020! For further information regarding camp see the left hand bar. For those Dropping off their kids @ Camp Barnard: between 11:15 am and 11:45 am on Monday. Pick Up on Friday between 10:15am and 10:45am on Friday
CLICK HERE TO PAY FOR CAMP REGISTRATION FEES
On Government Income Assistance?
If you are receiving government assistance then you may qualify to receive government subsidy for your child's camp fees. You need to request subsidy for camp from your social worker. You must bring in a camp letter (download HERE) You must have this, as it outlines the cost of camp and the period of time the camp is taking place. We advise you to apply as soon as possible.
SuperKids Camp Photo Gallery