Volunteer at Extreme Outreach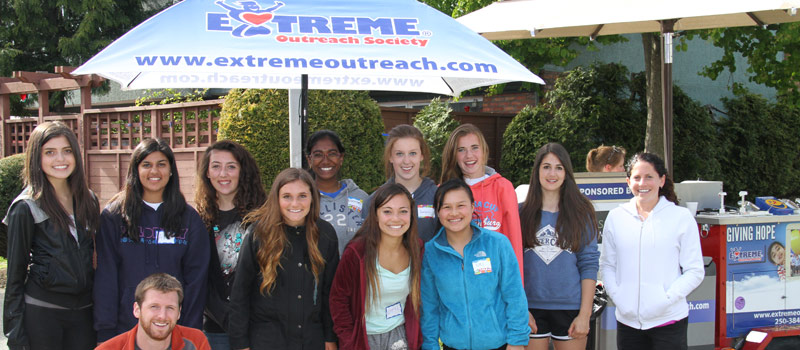 Join Us – All Ages Welcome
Nothing is more gratifying than seeing a community come together and share in the delight of kids' smiles and showing them they are loved and supported by all. It truly does take a village to raise a child.
Volunteering your time or donating to support our SuperKids programs leads by example and opens the door for many children, inspiring them to become future leaders in their own community. Volunteering with EOS can also help you discover your passion in life. Past volunteers have become teachers, doctors, and life changers.
"Working for Cliff at Extreme Outreach has been a delight. He has a way of making work fun, but also teaching you things. Along with many skills you pick up that helps in versatility, it also teaches you discipline, improves your work ethic and helps develop a mindset needed to succeed and excel under pressure. I would recommend it to anyone who wants to do well, and go far in life. The people you meet at Extreme are accepting, fun to work with and trusting. They help you build your confidence, hear you out, and graciously accept you into their family. Extreme has developed into more than a place to volunteer, it has become my second family, a place I always look forward to and miss when I'm not present. My time there has helped made me into a strong worker, a better man and leaves me with lessons that I will never forget." ~ 

Roy, Former EOS Volunteer
Volunteer Opportunities
Select an area of interest below and submit your application today!
IMPORTANT NOTE: Please ensure that you are using Google Chrome or Safari as your browser and not Explorer or Firefox etc., or your application may not be able to be submitted when you click "submit" at the end. Thank you!